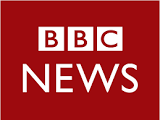 BBC News - Did you see us?
In the summer of 2019 Brief Lives - Remembered" was approached by a reporter Frankie McCamley form BBC news in relation to tracing baby's graves and our work.
In the months that followed we have been filming a piece for the news, including the following of the search for baby Maher
On 4th February 2020 after months of working with the BBC reporter Frankie McCamley a news piece was broadcasted on BBC News @ 6pm, 10pm and on the BBC website. The news piece can be seen on the BBC News website at: https://www.bbc.co.uk/news/av/uk-51374851/stillbirth-the-woman-who-found-my-baby-s-grave
Since the news piece about our work was transmitted on BBC News, we have received over 800 requests to trace a baby's grave and have improved public awareness about the issues of historic baby loss.
Following on from that on 6th February 2020, Labour MP Carolyn Harris made an emotional speech in the Commons on stillbirths.
Labour MP Carolyn Harris has told MPs she suspects her mother never knew where her sister was buried after her stillbirth. She gave an emotional account of her mother's experience in a Commons debate on historic stillbirth burials and cremation.
Following the speech there was a cross party debate in the commons about historic baby deaths.
The speech can be seen on BBC News website at: https://www.bbc.co.uk/programmes/m000f519