Welcome to "Brief Lives - Remembered" first ever Blog
Posted on
I am very happy to be the first person to write an opening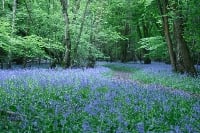 blog for "Brief Lives - Remembered". I am the founder and director of "Brief Lives - Remembered", which was founded in July 2004. Welcome to our very unique non-profit making organisation.
"Brief Lives - Remembered" was established in memory of Zoe Karen Gentle whose time on earth was tragically hours rather than years. Zoe's legacy is in the work we do in her honour to help and support families just like hers.
In future blogs I will tell you more about Zoe and her twin brother Clive as well as about the wonderful things we are doing. There will also be blogs written by some of our volunteers. Maybe even by some of the parents and siblings.
With love and best wishes
Paula